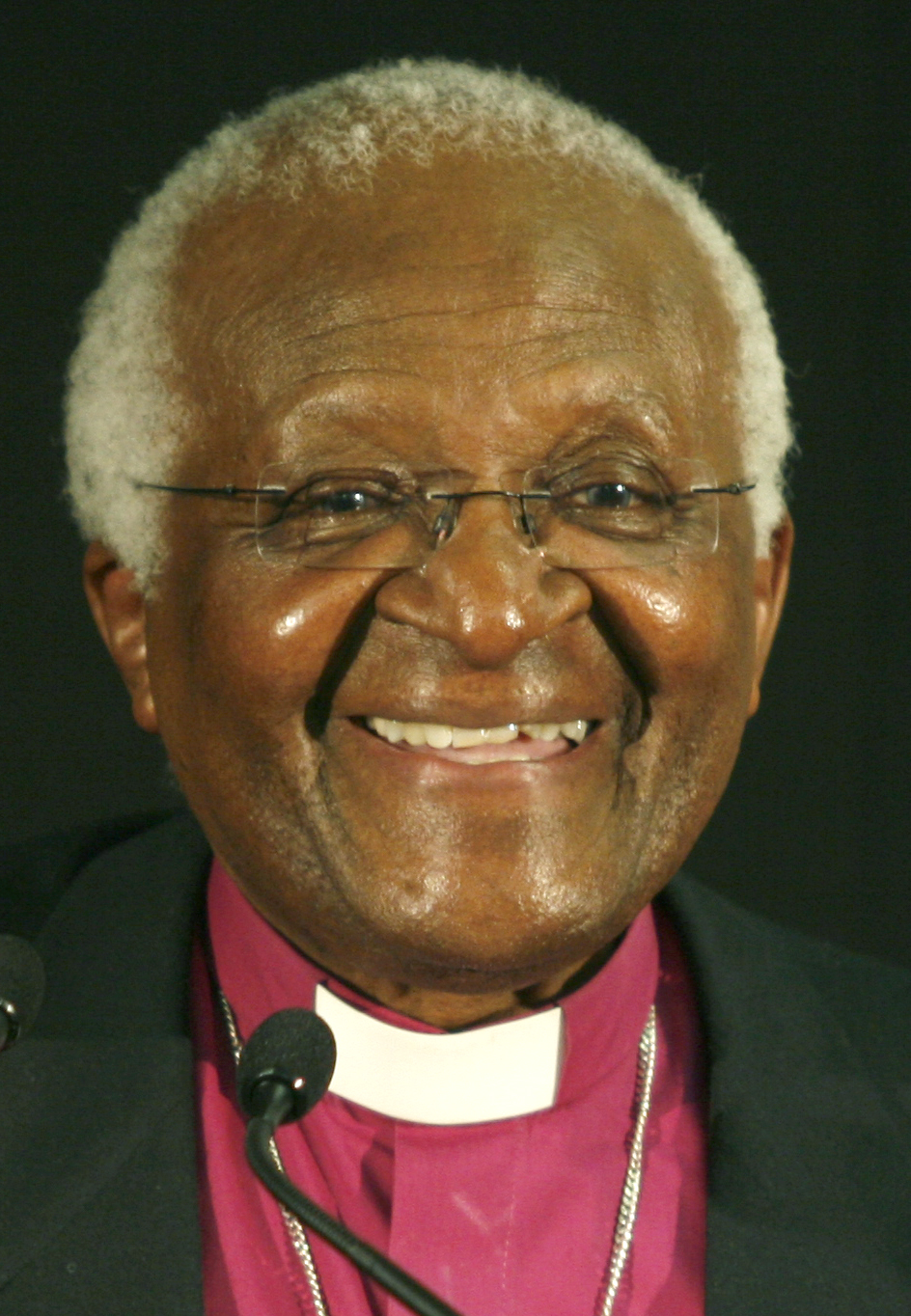 Happy Birthday. Tutu is 80.
Several years ago when I was still living in Florida, I heard
Bishop Desmond Tutu speak
out on the
University of South Florida
's campus. I have to tell you, he was an amazing man. He had so much warmth, such love for people, it just oozed out of the guy. Plus a wonderful, rollicking sense of humor, and an infectious laugh that filled the auditorium when it struck. And he held his listeners positive rapt as he talked about the truth courts and the process of reconciliation between the races in this native South Africa. I still recall today, some twenty years later, how moved I was, how inspired. And how unworthy I felt of my own professed Christianity in the presence of this guy. I knew I was blessed to have been in the same room with him.
And lo, comes the latest issue of
Vanity Fair
(it's my wife's subscription, but naturally,
since I don't have enough of my own stuff to read
, I read a good bit of this magazine too) with a collection of quotes from Tutu given during a recent interview. Tell me this is not a class guy. Let me share some:
What is your idea of perfect happiness?
When we all live together in harmony as one family, in real interdependence; when all have enough to eat, have enough clean water to drink, have decent health care, and we know war no more.
What is your greatest regret?
Not telling people they had done very well often enough.
If you could change one thing about yourself, what would it be?
Not wanting so much to be loved.
What do you regard as the lowest depth of misery?
Being treated as rubbish, as a nonperson.
What is your greatest extravagance?
Rum-raisin ice cream.
What is your greatest fear?
That we will destroy ourselves through our greed and our destruction of the environment.
What is your current state of mind?
Joyful and serene.
Amen to all of it. Long may he live.