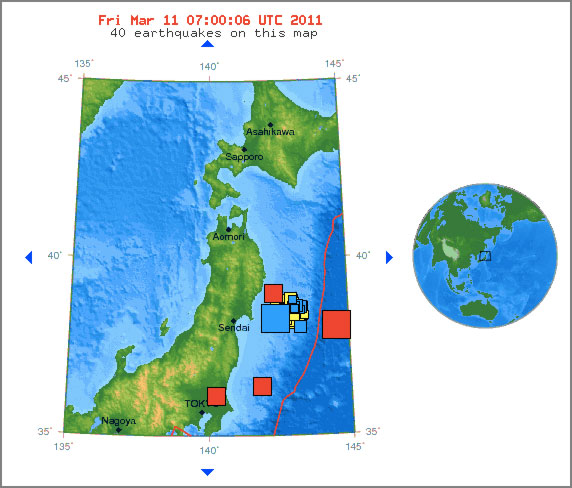 Map shows size, intensity and location of the series of quakes.
Just learned of it on
Boing Boing
. It hit 150 miles off the coast of northeastern Japan, spawning a major tsunami that will affect Pacific Islands, including Hawaii as well as the coast of South America, thousands of miles away. Twenty countries have been alerted. Video can be seen
here
and
here
. Apparently it measured 8.9 on Richter scale, one of the most powerful quakes ever recorded. This monster occurred on Friday morning around 6:25. This information is so fresh that there's no news of damage or loss of life. God only knows what that will be.
UPDATE I:
Quake was 80 miles off the coast, not 150. Extraordinary footage of tsunami
here
.