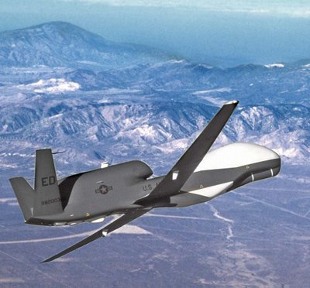 How many Pakistani civilians have US drones killed in the past
nine years? No one really knows, it's in the thousands.
Check these out, gleaned from but a single issue of
Raw Story
:
While the prime rates are low and static, the 340 million credit card holders in the US have seen their interest rates go in only one direction. Can you guess which direction that is? Since the new so-called financial reform law is going place limits on the outrageous service and late charges the banks can stick us with, they have simply raised interest rates by about an average of nine percent. Read.
Latest toll of innocent people killed in Pakistan by an errant strike by a US drone: 20 killed (including 4 women & 3 children), another 13 wounded (several more children). My understanding is that counter-insurgency, the vaunted Petraeus strategy that's going to "win" our war in Afghanistan--eventually, if I understand what the administration and the Pentagon are setting us all up to hear. Read.
Up to 15,000 dead fish have turned up at the mouth of the Mississippi River. Tests are underway to determine if the kill was caused by the oil spill. What do you think? Drum, crab, red fish, eel, sting rays, speckled trout are among the victims. Read.
Happy Monday!